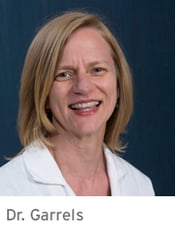 TORONTO – Healthtech Consultants, Canada's leading provider of healthcare information management services, formed a team of Epic consulting experts to lead the expansion of its Epic solutions for Canadian healthcare clients.
The solution will be led by Healthtech's Vice President of Epic Consulting Services Alison MacDonald, Senior Epic Executive Amy Rettler, and Healthtech's newest addition, Associate Chief Medical Information Officer (CMIO) Physician Lead Dr. Kristina Garrels. All three leaders bring extensive HIS consulting experience to their roles, including leading Epic implementations for healthcare organizations in the U.S. and Canada.

"We're thrilled to announce these leaders of our Epic solution and welcome Dr. Garrels to
the Healthtech team,"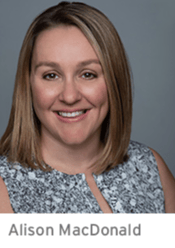 President Terri LeFort said. "Dr. Garrels, Alison, and Amy offer an incredibly well-rounded background that spans both the clinical and operational sides of Epic. I have no doubt this team will deliver unparalleled Epic solutions to our client partners, helping them achieve their organizations' implementation and performance goals, as well as improve care delivery."
Dr. Garrels joins Healthtech with over two decades of healthcare experience. In addition to practicing medicine, she has worked as a clinical instructor and faculty physician at Case Western Reserve University (CWRU). She also brings more than 10 years of clinical informatics experience to her role, most recently completing a two-year clinical informatics fellowship program at CWRU, where she led the implementation of Epic On-Call Finder.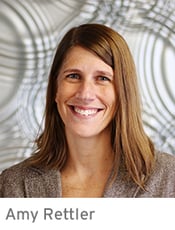 "I'm quite pleased to be joining Healthtech and rounding out the Epic leadership team," Dr. Garrels said. "I look forward to partnering with Alison and Amy to help our clients plan for a successful Epic implementation. Our Epic experience and knowledge of the Canadian healthcare landscape is a powerful combination – one that we look forward to extending to our client partners."

Alison is a Masters-prepared nurse with over 15 years of leadership experience in informatics and professional practice. She has been part of the Healthtech team since 2014 and joined the leadership team as vice president in 2019. Amy has more than 16 years of healthcare and IT experience, six of which she spent at Epic, helping lead enterprise implementations. She joined Nordic (Healthtech's sister company) in 2013 as an executive advisor and has since worked with Epic clients across the U.S. to help them achieve improved outcomes.

Since January of 2019, Healthtech has been part of the Nordic Consulting Group. Nordic is the United States' largest independently owned healthcare consulting firm. Healthtech Consultants delivers healthcare organization strategic advisory, clinical transformation, implementation solutions, and application support services that result in a stronger business with better patient outcomes.